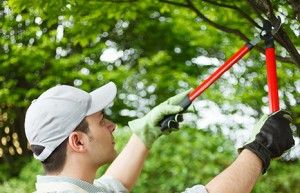 We are a London based cleaning service company which operates in the city and the region around it, supplying people with the usual regular cleaning and also with more specific procedures like household repairs and gardening. Our job is to create, maintain or amend the gardens of our customers and everything in it or around it. Whether you need a long overdue clearance of the area, a complete makeover or just a little touch-ups here and there, we are the company that can give you all that and much more.
Gardeners Hampstead
"The best thing about your gardening service is that I do not have to lift a finger, I simply enjoy the beauty you create. Thanks for that." – Maya
Unlike our competitors in the industry, we don't consider our work as an obligation. For us, making people happy by helping them improve their lives is the real pleasure. We know better than anyone else how demanding a garden can be, especially if the environmental conditions are not favourable. Even if you tend to it every day, the garden won't become the place you imagine if the soil is not generous enough or if the sun can't reach all the parts of it. That doesn't mean that it can't be transformed into the place you wanted.
Our team of qualified gardeners know exactly how to feed up the soil or how to rearrange the garden, so that it can get maximum sunlight. We prepare our own special products and carry efficient tools and gardening machines which will eliminate all the negative factors, like weeds and pests from your garden and will make it healthier. You can select yourself the service you consider most appropriate for your property and we will complete it shortly after you contact us.
Seasonal cleaning and planting, regular maintenance, hedge trimming and tree surgery are just several of our best gardening services.
Check our services:
Deep Cleaning Hampstead
Upholstery Cleaning Hampstead
End Of Tenancy Cleaning Hampstead
Carpet Cleaning Hampstead
Oven Cleaning Hampstead
Patio Cleaning
For more of them or any further information CleanersHampstead can meet in our headquarters in the capital and discuss in-depth the particular need of your garden and your expectations for its future. Each of our procedures have a very reasonable fixed price rate which we will present to you in advance, so that there are no misunderstandings later. At our company we don't hide anything from our clients because we value their trust. Contact us.