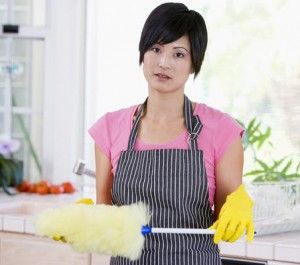 We provide deep cleaning of residential and commercial properties. To have your house, flat, office, restaurant, pub etc. thoroughly cleaned, hire our local cleaners. We work in teams and send a couple of cleaning technicians to your home or workplace.
They are experienced and knowledgeable and have years of experience in this area. They specialise in deep cleaning and will work hard in every corner of our property in order to achieve the best outcomes. We focus on delivering high quality cleaning procedures to all of our customers. That's why we are determined to leave immaculately cleaned rooms everywhere we work.
Deep Cleaning Hampstead, NW3
"A week ago a friend of mine recommended your services to me and I must admit I am very very impressed with the work that your team did. All surfaces were polished and dusted and the tiles in my bathroom look brand new. The prices are very competitive too. I also appreciated your team's punctuality. Thanks!" – Harry
If you have not had the time to properly clean your home, dust, grime and other debris will collect in hidden areas and corners of your place. Those will prevent your home from being as clean as you would like it to be. The deep cleaning focuses on the removal of the dirt that is usually unseen or simply neglected during the regular cleaning schedule of a home. Deep cleaning includes thorough scrubbing and disinfection of all corners and surfaces in the property.
Deposits such as limescale, soap scum, mould and mildew will be eliminated. Dust and cobwebs will be removed and everything will be left immaculate. It is perfect for the annual spring cleaning of a property or simply for when you think your house could benefit from a detailed cleaning.
How to make an appointment?
Contact us and provide us with useful information. Every detail is valuable to us and will help us understand the situation better and help you pick the best service.
Pick the most convenient day and time for the project. We have cleaning teams available 7 days a week.
Customise your project – feel free to request additional tasks, place personal requests and book extra services.
Receive a free quote over the phone. The price will be specifically estimated for you based on the specifics of your service.
Welcome our team and receive a high quality professional cleaning service.
How do we ensure the quality of our services?
To ensure the successful completion of the service, we take a lot into consideration. The size and condition of the property are factors which affect the equipment and the cleaning methods that will be used. We carefully select the tools and products, as well as the cleaning technicians that will be performing the project. All tasks (as well as any special requests you may have) will be included in the thorough task lists which we supply our specialist with. They will follow them throughout the cleaning process and make sure that nothing has been overlooked and skipper. Below, you can find a task list with all jobs that will take place at your property.
Custom cleaning services
One of the main reasons for the big success of our services is the fact that we pay a lot of attention to the needs and wishes of our customers. We offer custom cleaning services of all kinds that can fit anyone's requirements. If you would like to place specific requests, book additional services or ask for extra jobs, feel free to tell our customer support representative.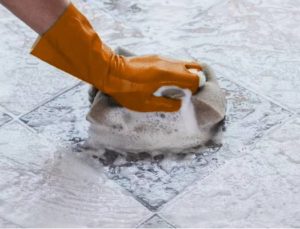 They will help you create the perfect, tailored to your needs cleaning solution, select the best team for the job and add all extra jobs to your task list. We offer discounts for all additional services combined with the deep cleaning service. Here is a list of the tasks you can choose to include in your service:
Deep cleaning for carpets and upholstery – This is a great additional service for properties with stained, dusty or unkempt carpets or upholstery pieces. The deep cleaning of those areas includes stain removal, disinfection and refreshing of the fabrics. If you decide to add this task to your list, a team of expert local cleaners will be sent to your place equipped with specialised equipment. Depending on the materials of the carpet, suitable products will be selected. This type of cleaning ensures 100% efficiency.
Window Cleaning – If your property has been thoroughly cleaned but something still looks off, it is very likely that your windows are still dirty. This issue may cause the entire home to look gloomy and unkempt. During the window cleaning service, our cleaning technicians will wipe down and polish your windows both inside and outside. More sunlight will enter the place and you will notice an instant change of the overall appearance of it.
Oven Cleaning – The thorough cleaning of an oven is an important part of the deep cleaning of a property. It will ensure that your entire kitchen looks and smells clean and fresh. During this job, the professionals on our team will scrub, degrease and disinfect the inside and outside of your oven, leaving it immaculate. This is the perfect service for you if you enjoy cooking on a daily basis but are not a fan of the hard scrubbing of your cooking appliance.
Gardening services Hampstead
Upholstery Cleaning Hampstead
End Of Tenancy Cleaning Hampstead
Patio Cleaning
CleanersHampstead can do all of your household and cleaning work for less time than you would spend doing it on your own. All your cleaning tasks will be performed in a short notice and you won't have to bother about them any more. Our deep cleaning can solve you many problems and save you much time and money. Use the opportunity to have your place fully disinfected and smelling nice.
Benefits of a regular Deep Cleaning and how often to perform it?
If you cannot keep up with the housework, a regular deep cleaning of your property will help you solve the problem. Once you get your entire home thoroughly cleaned, there will be a lot less to take care of on a daily basis. What is more, the amount of dirt that accumulates on a regular basis will significantly decrease. This is because all surfaces will be cleaned and there will be nothing that dust can stick to.
Usually, once a year is sufficient for a healthy home, however, this depends on the amount of dirt that accumulates, the number of people that live in the property, the presence of pets or children and a few other factors. Make sure your property stays clean and organised all the time without you having to do anything. Trust our local cleaning agency in Hampstead and receive amazing results in no time.
Book your Local Cleaner in NW3
Why choose our local cleaning services in Hampstead?
Among the many different cleaning companies available in London, why choose our Local Cleaners in NW3? We have been in the industry for many years and learned how to work in the best, most efficient way possible in order to satisfy all our customers. We employ some of the best, most experienced local cleaners and guarantee the amazing quality of all our services. See a number of reasons why you should choose our services listed below:
A qualified team – the deep cleaning service will be delivered by skilled and knowledgeable cleaning experts which will reach the highest standards in the industry.
Customer support around the clock – our customer support agents are always available and ready to answer any of your questions.
Flexible schedule – we are available 7 days a week and will match your busy schedule.
Custom services – We offer services that can be tailored to our customer's needs. The entire project will be suited to your requirements.
Care for the environment – during the procedure, we only use safe, non-toxic cleaning products that will not put your health in jeopardy.
We pay attention to the smallest details – during the deep cleaning process, we meticulously scrub and disinfect every little corner of the property.
Do you clean commercial properties?
Yes, we work with both residential and commercial customers. Feel free to give us a call, explain the situation and receive a free quote on your project.
How long will my cleaning service take?
That depends on the condition and size of the property being cleaned. Feel free to request such information from the cleaning team that arrived at your home. They can provide you with a time estimate once they inspect the home.
Can you clean my office after working hours?
Yes, we understand that office buildings are being used during the day and will work with your schedule. We have cleaning teams available at all times so feel free to pick the most convenient date and time for your appointment.
Do I need to provide anything?
No, our professional technicians arrive fully equipped with everything required for the service. You only need to provide access to the property and show them around.
How do I know that my property needs deep cleaning?
If you are not sure if your property needs a deep or a regular cleaning, feel free to discuss the situation with one of our office representatives. If you are interested in our regular domestic cleaning service, keep in mind that we usually advise first time clients on booking a deep cleaning solution. That way, your property will be ready for easy and problem-free regular maintenance.
When will I be charged?
Upon arrival of the cleaner at your property. Keep in mind that if you choose to pay with a bank transfer, it should be completed prior to the orriginal appointment.
Can I change the time and date for my appointment?
Yes, of course. We understand that plans may change, however, please let us know about any modifications you would like to make at least 24 hours prior to the original appointment.