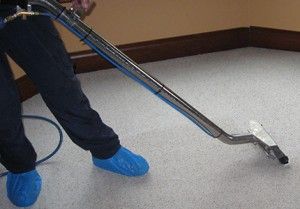 What if your carpets and upholstery were always clean and you did not have to worry about cleaning them at all? This can be achieved very easily. All you need to do is make a phone call to our company – Local Cleaners Hampstead. We are a reputable local cleaning agency based in London. We offer a variety of cleaning services, including a professional deep cleaning of carpets and upholstery. It is performed by experienced professional technicians using some of the best tools and products available on the market.
Best Cleaners Hampstead has proven to be a certified provider of cleaning services in NW3 and we have been working in the sector for enough time to have the necessary training you would expect from experts like us.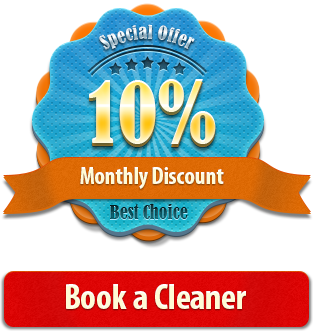 Carpet & Upholstery Cleaning
Landing Carpet
from

£

4

Bedroom Carpet
from

£

23

Living Room Carpet
from

£

25

Armchair
from

£

18

Two Seat Sofa
from

£

30
Minimum call out of charge £55.
Carpet Cleaners in Hampstead
"It's a pleasure to watch the specialists from Cleaners Hampstead perform a carpet cleaning service. Every time I book one of the top procedures of the agency, I know that I can expect only the best." – Leo
If you have carpets at home, you know how easily they become stained and dirty. Dust and debris collect in the fibers of their fabric. At some point, simply vacuuming the carpet monthly, even weekly will not be sufficient in order to maintain it in clean and presentable condition. This is when a professional service, like the one we offer comes in. The deep carpet cleaning you may receive from our local cleaning company in Hampstead will eliminate dust, grime, debris, stains and bad odours.
The service is always performed by experienced local cleaners. It will be performed using high quality tools and products and will result in the surface of your carpets and upholstery being spotless and disinfected. You will notice a significant improvement in the overall look of the carpets and, what is more, will help you maintain their cleanliness for longer.
Why is the regular Carpet Cleaning so important?
By deep cleaning your carpets and rugs, you will reduce the need for regular maintenance, however, just having it done once will not keep them clean forever. For a healthy and clean looking upholstery/carpets you should regularly deep clean the fabrics at least once a year. The frequency, of course, depends on a few factors such as foot traffic in the particular area, the presence of children or pets, as well as the materials of the carpet. By regularly maintaining the cleanliness of these surfaces, you will ensure that your home is cleaner, brighter and healthy. What is more, you will benefit in unexpected ways. See a list of all advantages you may receive by hiring our local cleaning agency.
Book your Carpet Cleaning in NW3
What are the benefits of a Professional Carpet cleaning service?
Stain free carpets – The proper removal of dirt and grime from the fabric fibres will reduce the amount of dust that gets stuck to them causing stains. Your carpets will get a lot less dirty.
Your place will look brighter and better – The colours of your carpets and upholstery will be brought back and their clean condition will brighten your entire home.
Reduce germs and bacteria, improving the quality of air – By disinfecting the fabric, germs and bacteria will be completely removed. That will improve the air quality at your place and will reduce the risk of allergies, skin irritations and health problems.
You will be able to extend the life of your carpet/upholstery – By regularly cleaning the carpets at your home, you will be able to prolong their life. They will live longer and will stay in good condition for years.
Improve your life quality – The overall condition of your home will improve, and with it – your quality of life. You and your loved ones will be able to enjoy a healthy, clean home without having to worry about dust, germs, harmful bacteria, mould and other irritations that may cause harm to your family members.
The carpet cleaning methods we use:
These are the different options we have when it comes to carpet cleaning, all of them are efficient and delivered by experienced local cleaners in NW3, using professional grade tools and products. However, all of them are suitable for different types of fabrics and will be used in different situations. Learn a bit about all of them.
Steam cleaning – This is the most popular cleaning method and the one that comes to mind when it comes to deep carpet cleaning. It is a powerful and extremely efficient cleaning method which will clean the surface but also leave it disinfected. During this procedure, hot steam under pressure is applied to the entire surface of the carpet using a specialised steam cleaning tool. This leaves the fabric disinfected and fresh. Moisture will be extracted and the carpet/upholstery will be deodorised.
Hot water extraction – This is a similar cleaning method to the steam cleaning one. During this method, cleaning solutions and hot water are applied to the carpet, then extracted. It is a powerful cleaning method that will remove all of the stains from your carpets. It, however, is not suitable for materials that should not be made wet. Excess moisture will be extracted just like during the steam cleaning of the fabrics.
Dry cleaning – This is another powerful cleaning method we use. It is perfect for delicate materials and fabrics that should not be made wet or fragile. It does not involve any moisture – after vacuum cleaning the entire surface, the cleaning experts will sprinkle/spray the dry cleaning solution all over the carpet. It will be left to sit for a couple of hours, then carefully extracted along with the dirt and grime it dissolves. Even though this cleaning method takes a while, it delivers immaculate results.
Deep Cleaning Hampstead
Gardening services Hampstead
Upholstery Cleaning Hampstead
End Of Tenancy Cleaning Hampstead
Oven Cleaning Hampstead
Why hire a professional cleaning company to perform this task instead of doing it alone?
If you have (ever) cleaned your carpets in the past, you know that it was necessary to bring the carpet to a car wash or another place of business, then collect it after. However, this is not the most convenient way, and we are happy to inform you that these days are over. When you hire our local cleaning agency in NW3, we will send a team of technicians to your place. They will arrive fully equipped and thoroughly clean the surface of your carpets and upholstery in no time. The best results will be delivered straight to you.
Another important reason for choosing a professional team of local cleaners, is the fact that the deep cleaning of carpets can be a delicate procedure. In order to perform successfully but also not cause any harm, the person performing the service needs to be knowledgeable and know exactly how to approach the issue at hand.
If not performed correctly, the used technique may cause damage to the fibers of the fabric. This is why our professionals will inspect the carpet and select the most suitable products and cleaning method. The entire approach will be suited to the stain, the materials of the carpet and will result in complete success. Find a list of the different cleaning methods we use below.
A carpet cleaning service in NW3 – perfectly suited to your needs.
All properties are different, have different characteristics and call for different cleaning approaches. To be able to deliver amazing results every time, we pay extra attention to the specific needs of the customer we are working with. We will inspect the materials, the type of stains and other factors and select the best cleaning approach for the situation at hand. Our local cleaning company in Hampstead NW3 has been on the market for years and with this experience, we know how to work with any type of issue.
We are able to treat various fabrics and materials, as well as a wide variety of textures – silk, velvet, wool, cotton, straw, polyester, acrylic, nylon, etc. You also have the opportunity to request protection for your carpets and upholstery. It will help prevent stains, wear and tear and will protect the fabric in between your cleaning appointments.
FAQ
I have a vintage carpet that needs to be cleaned, can you clean it?
Yes, we employ a variety of cleaning procedures that are appropriate for all textiles and materials. The cleaning specialists will choose the best one and deep clean your carpets while causing no damage.
Will my carpets be damp at the conclusion of the service?
Your carpets may get damp at the conclusion of the hot water extraction or steam cleaning techniques. We will remove the majority of the moisture and assist them in drying faster.
How long will my carpets/upholstery take to dry?
That depends on the materials and fabrics of the carpet/upholstery. We speed up the drying process so to completely dry, they may take anywhere in between 1-4 hours.
How much would carpet cleaning cost me?
This is determined by the size of the carper, the fabric type, and the extra services (stubborn stain removal, protection, etc.) that you want to include.
How often should I deep clean my carpets?
You may need to thoroughly clean your carpets one to two times a year, depending on the traffic in that region and the presence of pets, children or regular staining.
What kind of cleaning solutions will you use?
We only utilise professional grade cleaning tools and products, suitable for a variety of fabrics. They are matched with the materials and the stains and will be as effective as possible. All cleaning solutions we use are biodegradable, eco-friendly, non-toxic and safe for your health.
How long will the service take?
This really depends on the size of the property, materials, and the amount of discolouration that needs to be treated. A regular carpet cleaning service in Hampstead may take from 1 to 3 hours. Once the cleaning professionals arrive, ask them for information about this. They will provide you with a time estimate.
Do I pay extra for protection?
Yes, protection of the carpets/upholstery is an additional task which you can request and receive for an additional charge.
Can I schedule a regular cleaning service?
Yes, if you are interested in receiving regular deep cleaning for your carpets and upholstery, you can ask our office representatives for additional information. A local cleaner will inspect the carpet and discuss the process with you. Depending on the foot traffic, you may schedule an annual deep cleaning.