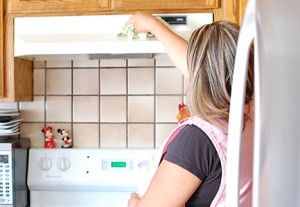 If you would like to perform a high-quality end of tenancy cleaning at your living space, we strongly suggest that you do this by using our exceptional cleaning services. We work with a number of landlords and estate agents and are fully aware of what all of their expectations, requirements and special needs are. It is our responsibility to answer all of your specific requests, this is why you should contact us as soon as possible, tell us about your concerns, needs and expectations and receive detailed information about your options.
We focus on delivering a successful end of tenancy cleaning service, because we understand how important it is both for you and your landlord. We have been providing this type of service for a long time and ensure that every aspect of it is perfect. Something you should know is that we care about your best interests and that our services are designed to assist you at what is typically a very difficult moment in your life – your moving. We always guarantee that our professional crew takes pleasure in performing great and delivering quality services. Book an End of Tenancy cleaning service with our cleaning agency in Hampstead and receive immaculate results.
How much does end of tenancy cleaning cost
The price for all our cleaning services will also be customised for every client. It will be estimated, based on the number of cleaning tasks included in the project, as well as the size and condition of the property. Once everything has been decided, our office agent will estimate a price for you. You will only have to pay for what you receive.
What is the End of Tenancy cleaning service?
The end of tenancy cleaning is an important part of the moving process and must be performed with care, as well as a range of cleaning solutions and products. Our local cleaning agency in NW3 specialised in this type of cleaning and offers high quality professional results. The essence of this type of cleaning is thorough disinfection of all surfaces and corners, including hidden places which are not seen on a daily basis. It is performed by experienced cleaners which are trained and knowledgeable and will make sure that everything is immaculate and perfectly executed.
"I definitely did the best thing by calling you in to clean my rented house. It is more than immaculate. I appreciate your help." – Hannah
What to expect by our local cleaning service in Hampstead?
The end of tenancy cleaning service will be delivered at a date and time that works best for you. What is more, the entire project will be tailored to your needs and suited to the specifics of your property. Professional grade tools and products will be used – all of them are non-toxic, biodegradable and eco-friendly. You may rest assured that all standards will be covered during the procedure.
To be sure that no tasks have been overlooked, we generate a thorough list of all chores that must take place as part of the service. These lists include all basic tasks, as well as the additional jobs you chose to include and help our cleaning experts achieve the best possible results when delivering the service. Find more information about the job below.
Kitchen area – cooking areas, tiled surfaces, sink and kitchen will be scrubbed, wiped down and polished. Kitchen appliances will be wiped down, cleaned and disinfected. Shelves, cupboards and drawers will be wiped down, cleaned and carefully organised. Door handles, faucets and other commonly touched objects will be disinfected. The floor of the kitchen will be vacuum cleaned/swept and thoroughly mopped at the end of the service.
Bathroom – bathroom fixtures, toilet bowl, wash basin and bathtub will be scrubbed, polished and disinfected. Mirrors and glass surfaces will be carefully polished and left spotless. Waste bins will be emptied, deposits (soap scum, mould, mildew and limescale) will be removed, and all faucets and door handles will be carefully disinfected. Shelved, drawers and cupboards will be emptied, cleaned and organised and the entire bathroom floor will be swept/vacuumed and mopped.
Living room – all furniture, surfaces and hidden areas will be cleared of dust and cobwebs. Shelves and storage units will be organised and thoroughly cleaned. Framed pictures, light fixtures and decorations will be dusted and polished. Windows, window and door framed, skirting boards, etc. will be wiped down. Carpets and upholstery will be vacuum cleaned and the entire floor will be swept and mopped. Remote controls, door handles and knobs, and light switches will be disinfected.
Bedroom – Decluttering of shelves, cupboards, cabinets and other storage units. Dusting and polishing of high surfaces, counters, window and door frames and other areas. Vacuum cleaning of all carpets and upholstery, including the mattress. Mirrors will be polished. Floor sweeping and mopping will take place.
We have thought about every cleaning detail and we are more than convinced that we won't meet any difficulties when performing the cleaning procedures. Check our great price list now.
We are certainly not afraid of dirt and stains and we are ready to prove this to our revered customers. We will come into your home premises and we will discuss every question that may bother you before we start implementing the end of tenancy cleaning. Our competent team of cleaners are equipped with the most efficient cleaning products that can remove spillages and dirt.
Why is the End of Tenancy cleaning so important?
A lot of people underestimate the importance of an end of tenancy cleaning. In fact, this task is of crucial importance to the entire moving process. Your landlord expects their property in immaculate condition – it must be ready for the next tenants which will be arriving soon. Extra time and effort will be required to deliver the quality/standards required by the landlords. This includes deep and thorough cleaning of all hidden surfaces and corners of the property, including ones that are easy to miss on a daily basis.
Based on the results of the cleaning, you may or may not receive your deposit back. This is why a lot of owners suggest that you hire a professional company to perform the task. Experienced technicians like the ones at our cleaning agency in NW3 will know exactly how to achieve the desired results, satisfy your landlord and ensure that you receive your initial deposit back.
Additional tasks you can combine with your end of tenancy cleaning service.
We are a local cleaning agency located in Hampstead, NW3 and offer a wide range of cleaning solutions, suitable for anyone's needs. When scheduling an appointment with us and booking the End of Tenancy cleaning in NW3, feel free to request special tasks and additional requests. We are ready to work hard and meet all your needs, no matter how specific they are.
You can pick any of the other cleaning services we offer and combine them with the End of Tenancy cleaning service. Find a list of the cleaning services most suitable for the End of Tenancy task. If you would like to book one for your project, simply let us know in advance – our Hampstead cleaners will arrive fully prepared for the job and you will receive a discount on all additional services you decide to include in the service.
Carpet Cleaning – It is the perfect service if the carpet at your property is stained, looks dull, dusty or generally unkempt. We offer efficient deep cleaning of carpets (and upholstery) delivered by experienced local cleaners. This type of cleaning will completely remove all discolouration, disinfect the surface, remove unpleasant odours and remove hairs or debris stuck in the fibres of the fabric. There are a few cleaning methods we utilise and the one selected for your project will be suited to the materials of your carpet/upholstery piece. You may rest assured that your landlord will greatly appreciate this.
Oven Cleaning – If you have not cleaned the oven at your property for a while, there may be burnt, hard-to remove build up and deposits. This will cause your kitchen to look dirty, greasy and smell burned. Our cleaning agency offers high quality deep cleaning of the appliance. During this service, high quality tools and products will be used and every corner of your oven will be cleaned and disinfected (both inside and outside). Grease, grime and debris will be eliminated and the the kitchen will look, smell and feel clean, safe and healthy.
Window Cleaning – Clean windows can significantly change the appearance of the entire property. We will provide you with a thorough cleaning of both the inside and outside of all windows (even on higher floors). All of them will be left cleaned and spotless, allowing the home to look brighter and cleaner. The difference will be noticeable.
Services you can combine with Tenancy Cleaning
End of Tenancy Cleaning
from

£

89

Carpet Cleaning
from

£

55

Mattress Cleaning
from

£

30

Upholstery Cleaning
from

£

16

Window Cleaning (external)
from

£

40

Gardening Services
from

£

45
What is the difference between an end of tenancy cleaning and regular cleaning?
The End of Tenancy is a special type of cleaning that involves many more tasks than other types of cleaning. It may seem similar to the domestic cleaning service, however, it is closer to a deep cleaning one. During the End of Tenancy solution, the local cleaners at our company will carefully scrub and polish everything in the property, go underneath and behind furniture, remove stubborn stains, eliminate stubborn deposits, buildup and dirt.
What is more, specialised high quality tools and products will be used during the End of Tenancy cleaning service. They are efficient against dirt and grime, yet free of toxic chemicals that will cause harm to your health and the health of your loved ones. The final difference is the focus of both services. While the regular domestic cleaning service aims to maintain the cleanliness at your home on a daily basis, the end of tenancy focuses around the deep cleaning and disinfection of the property and preparing it for the next tenants.
Book your Local Cleaner in NW3
A cleaning service without limitations
Our local cleaning company in Hampstead, is a professional cleaning service provider that focuses on the satisfaction of all customers. To ensure that everyone receives what they require and expect, we offer custom cleaning projects that can be tailored to anyone's needs.
If you are booking a cleaning solution over the phone, simply let your booking agent know about any specific tasks you would like to receive as part of the job. They will prepare the cleaning team, provide them with all tools and products required for the task and ensure that everything is completed by supplying them with detailed task lists which they will follow throughout the process.
Feel free to customise every aspect of the service – the products that will be used, the type of cleaning services that will be carried out and the time and date for your appointment.
What is more, these cleaning products are absolutely safe for the health and they do not possess unpleasant odours. Our surprising cleaning technologies will impress even the most prejudiced customers that have not taken advantage of professional cleaning services. If you feel that we have missed some important information, CleanersHampstead will be glad to discuss any details with you through the useful call centres that work both during the week and at the weekends.
Easy booking process with our cleaning agency in Hampstead
You can schedule an appointment with Local Cleaners near you in an instant. Simply follow the steps listed below. If you have any issues, our office representatives will assist you in completing the process.
Contact us – give us a call or send us an email. Our customer support agents are available 7 days a week.
Tell us about your situation – detailed information will help us understand the circumstances and assist you in creating the best, most suitable cleaning service.
Customise it – add extra services or place specific requests.
Receive a price quote – you will be provided with a free price estimate over the phone.
Pick the day and time most suitable for you – we will work around your schedule.
Questions you might have – answered
Do I need to provide cleaning solutions and tools?
No. Our cleaning crews are well stocked with products and equipment to ensure that every space is immaculate to your satisfaction. If you have materials or equipment that you would want our professionals to use, please contact our customer service representative and let them know in advance.
What type of products will you be using?
We utilise a wide range of professional, extremely efficient cleaning tools and products. We carefully pick which ones to be used depending on the particular project at hand. All of them are non-toxic, eco-friendly, biodegradable and safe for human health.
When are you available?
We are available every day of the week, including weekends and most holidays. We have a flexible schedule and will work with you. Do not hesitate to schedule an appointment for the most convenient time for you.
Can I present my landlord with proof for the cleaning service?
Yes, we will provide you with documents at the end of the service. The entire service will be explained in detail there, including all cleaning tasks that took place as part of it.
I have pets, will it cost me extra?
No, we do not charge extra just because of the presence of pets. However, most customers with animals at home choose to include the deep cleaning of carpets and upholstery in their project list. For an additional charge, you can book it as well and ensure that hairs, stains and odours have been eliminated.