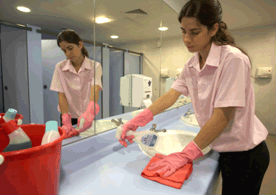 Nowadays, more and more people find themselves preoccupied and unable to properly perform their cleaning chores on a regular basis. This is why we created a domestic cleaning service that can be booked by anyone who is in need of help. By using our regular domestic cleaning service, you will be able to maintain your home in the good condition you would like it to be in and be able to enjoy a lot more free time. We are a professional local cleaning agency in Hampstead and have a lot of years of experience. That allows us to provide high quality cleaning solutions to all our customers. If you would like to receive the domestic cleaning service we offer, all you have to do is give us a call. Regardless of the day and time, we will be happy to answer your questions and to start with the cleaning as soon as possible.
House Cleaners in NW3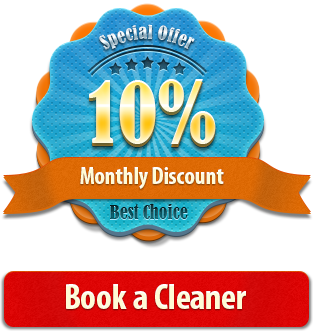 Domestic Cleaning Services
Regular Cleaning

£

20

/h
One off Cleaning

£

21

/h
Deep Cleaning

£

22

/h
Bathroom Cleaning

£

21

/h
Kitchen Cleaning

£

21

/h
"Thanks to your hard-working maids I'm always happy to come back home. Everything is so sparkling and tidy. It's a pleasure to walk around. Your domestic cleaning service is fantastic." – Patricia
Our domestic cleaning is delivered in a completely professional manner and up to the highest standards. We always consider the requirements of our customers and we use the latest cleaning equipment that is entirely eco friendly and suitable for the treatment of all kinds of stains. You can book our domestic cleaning in Hampstead NW3 where our experienced house cleaners will answer all of your questions. We will take care of the cleaning of each room and we will manage with each cleaning task, required by the customer.
Book your Local Cleaner in NW3
What is included in the Domestic cleaning service we offer in Hampstead
To ensure that every customer of ours is satisfied, we offer a thorough and detailed service that includes a number of tasks throughout the property. We create detailed task lists which we supply our local cleaners in NW3 with.
They carefully follow them throughout the service and ensure that no tasks have been ignored. Various surfaces and areas of the property will be cleaned and disinfected. See a list of the basic tasks included in the task list below.
Kitchen – Cooking areas, tiled surfaces, the kitchen sink, and the backsplash will be disinfected, and degreased. Appliances in the kitchen will be cleaned, polished and disinfected. Shelves, cupboards, and drawers will be cleaned and organised completely. Doorknobs, faucets, and other items that are often touched will be disinfected. All waste bins will be emptied, cleaned, and disinfected. The kitchen floor will be vacuumed/swept and professionally cleaned at the end of the service.
Bathroom – Descale, polish and disinfect the washbasin, toilet bowl, shower cabin and bathtub. Mirrors and glass surfaces will be meticulously cleaned and polished. The rubbish containers will be emptied and sanitised. Soap scum, mould, mildew, and limescale will be removed, and all faucets and door knobs will be thoroughly scrubbed and disinfected. All drawers and medicine cabinets will be cleaned and organised properly. The floor in the bathroom will be swept/vacuumed, then mopped.
Bedroom – Cupboards, drawers, cabinets, and other bedroom storage units will be cleaned inside and out. Dust and polish high surfaces, counter tops, window and door frames, and other areas. Vacuuming will be performed on all carpets and upholstery, including the mattress. Mirrors, framed art, and glass surfaces will all be cleaned and polished. The floor will be vacuumed and mopped.
Living Room – All furniture, high surfaces, and hidden corners will be cleaned of dust and cobwebs. Mirrors, framed portraits, light fixtures, and decorations will be cleaned and dusted. Window and door frames, as well as skirting boards and tables, will be cleaned. Drawers and shelves will be cleaned and organised appropriately. Carpets and upholstery will be vacuumed, and the floor will be completely mopped. Remote controls, door knobs, and light switches will all be disinfected .
Domestic Cleaners in Hampstead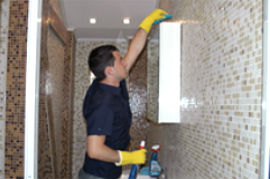 We are sure that we can handle the tasks, included in the domestic cleaning because we are hard working and very organized. For the purpose we use the latest eco friendly equipment that has been preliminary tested. We assure you that our cleaning team is comprehensive and punctual in the arrangements made with the customers.
How do we provide high quality cleaning in NW3?
All cleaning services offered by us are of the highest quality. We never compromise that and our customers' satisfaction is always a priority of ours. To ensure that we are able to deliver high quality results, we take a lot of factors into consideration. Those are important details such as the size of the property, its condition, as well as the various jobs you chose to book.
All personal requests and additional jobs you may want to include will be added to your task list and delivered to you. Our cleaning experts will ensure that everything has been provided to you and that the entire project has been tailored to suit your best interest.
Why hire a professional and the benefits you will receive from working with us.
The proper cleaning of a house can be a tedious job which may require tools and products which most people may not have. Hiring a professional cleaning company like our local cleaning agency will help you ensure that everything has been taken care of and that you are able to enjoy your free time without spending hours on scrubbing and disinfecting. What is more, our local cleaning services are guaranteed to be of the highest quality and will not disappoint you. Take advantage of our offer.
We will provide you with top quality results delivered by experienced local cleaners. Here are a few more ways in which you may benefit from when working with us:
Thorough cleaning of all areas of the home included in the task list for the project.
Using eco-friendly and non-toxic equipment and specialised professional machines.
Dedicated and reliable cleaners with a lot of skills and experience in the industry.
Innovative cleaning approaches suited to the situation in the best way possible.
Flexible working schedules and local cleaners available during the whole week.
Fairly honest pricing tailored to your service – you will only have to pay for the tasks you decide to receive.
Customer support centers available around the clock for any additional information.
Book our domestic cleaning in Hampstead NW3 and revive the look of your room. We have set reasonable prices and exclusive offers for our cleaning services and we expect your phone calls during the whole week. Should you need other details, use our customer support centres.
Custom cleaning services provided locally in Hampstead NW3
We know that each of our customers has a different life and different needs. This is why we offer cleaning services which can be customised to fit everyones' best interest. When scheduling an appointment with our company, feel free to let us know about any additional tasks that you would like to include.
We will add them to your task list and prepare the cleaning crew for the job. We will provide them with the tools and products needed for the project and ensure that they deliver everything in the best, most efficient way possible. Feel free to combine your domestic cleaning service with any of the other cleaning solutions we offer. We will provide you with a discount. Our local cleaners will take care of everything.
How to book a cleaning service with us:
We want to work with our customers' best interests at all times so we created a quick and easy booking process. Our customer support representatives will help you pick the best service for your situation. Do not hesitate to request additional information about any of the services. We will ask you a few questions and do our best to use the information you provide us with and help you select the perfect solution. Follow the few simple steps we mention below to schedule your appointment.
Contact us and tell us what service you would like to receive.
Provide us with information about your situation and the things you would expect to be included in the service.
Customise your project. Book additional tasks, request special activities and ask for anything you would like to receive as part of the service. We will deliver.
Pick the most convenient date and time for your appointment – our schedule is flexible and we can work around yours.
Receive a free quote for free – the price will be custom and based on the specific cleaning chores that you received.
If I am a first time customer, will my cleaning take longer than usual?
Yes, as a first time customer, you will have to receive a lot more chores as part of your service. That will prepare your home for the following regular appointments. Depending on the property's condition, we may suggest that you receive a deep cleaning. Once your home has been properly cleaned, the next appointments will be a lot quicker and easier, including less tasks.
How much is my cleaning service going to cost?
That depends on the type of cleaning service you are receiving, as well as the number and type of additional tasks you chose to include. The price will be individually estimated for you based on those factors and you will receive a free quote over the phone. You will only be charged for the cleaning activities that took place at your property as part of the service and the price will be final.
How often can I receive domestic cleaning services?
That depends on your schedule and the condition of your property. We offer daily, weekly, biweekly and monthly services.
How long will the cleaning service take?
This usually depends on the size and condition of your property, as well as the tasks that are included in the project. Once you begin receiving regular appointments, you will find out the approximate duration of each cleaning.