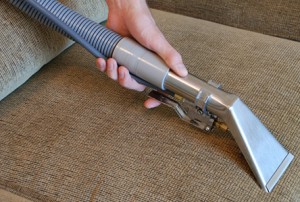 Having upholstery pieces at home only means one more cleaning task to be taken care of. However, when people perform their regular domestic cleaning, they usually stick to the basic tasks – dusting, vacuuming and polishing. However, while bathrooms and kitchens can get away with this amount of care, upholstery pieces such as sofas, armchairs, carpeted areas and curtains, however, usually do not get the proper cleaning they require. The main reason for this is the fact that most people do not have the tools and products needed for the proper completion of the cleaning process. This is why this type of cleaning is best performed by a professional cleaning service supplier such as our local cleaning agency in Hampstead, NW3. Dirty upholstery pieces may look unkept and dusty. Do not neglect this chore, give us a call and book the professional Upholstery Cleaning service we offer.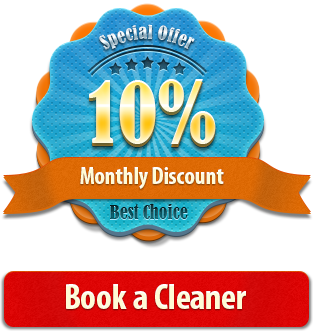 Carpet & Upholstery Cleaning
Landing Carpet
from

£

4

Bedroom Carpet
from

£

23

Living Room Carpet
from

£

25

Armchair
from

£

18

Two Seat Sofa
from

£

30
Minimum call out of charge £55.
Upholstery Cleaners Hampstead
"One of the best gifts I have received is a beautiful modern carpet that unfortunately is really hard to clean. Thank you for taking care of it." – Greta
Thanks to us and our first-class upholstery cleaning services you won't have to drag the couch or the carpets all the way down the stairs to the dry cleaning any more. CleanersHampstead have a very experienced group of professional cleaner who will come straight into your home and will perform the procedure there. You can also say goodbye to the spoiled looking upholstery which seems like you've been using for years when you are actually not, and embrace the new fresh look which it will acquire after the efficient procedure.
What to expect by the Upholstery cleaning service in Hampstead we offer
We have a very experienced group of professional local cleaners who will come straight into your home and will perform the procedure using professional grade tools and products. You can say goodbye to the spoiled looking upholstery which seems like you have been using for years when you have actually not. The deep cleaning of upholstery (and carpets) is a delicate procedure that requires knowledge and skills.
There are several factors that need to be taken into consideration. To ensure that the cleaning team performs all tasks included in the service, we provide them with a thorough list with steps that need to be completed. Here is what will be included in the service:
First, the local cleaners will inspect the upholstery piece right after they arrive. They will test the materials of the fabric, the stains and other factors which will help them select the best, most suitable cleaning method and products that will be efficient against the grime but will not cause any damage to the fibres.
Thorough vacuum cleaning of the entire surface will take place. This is an important part of the cleaning process because it will efficiently remove all dust and loose particles. If not efficiently removed, those may interfere with the main cleaning process.
Pre-treatment – Discolouration areas or more specific stains will be treated with a suitable product. That will help with their removal further into the cleaning process.
The cleaning method selected by the cleaning technicians will be carried out. This may be steam cleaning, hot water extraction or dry cleaning. You can learn more about each of those cleaning methods below.
If water/steam has been used, the cleaning experts will extract all of the excess moisture. That will help speed up the drying process.
The fabric will be deodorised and left immaculate. No stains will be left behind and the colours of the upholstery will be bright.
The technology we use in our upholstery cleaning works on everything, from wine, coffee or mud stains to gum in the fabric and bad odours.
Learn about the different upholstery cleaning methods we use
As we mentioned before, the local cleaners on our team will pick the most suitable cleaning method for the project at hand. We have developed all aspects of our cleaning services and keep expanding our options. We use a variety of different cleaning methods when it comes to deep cleaning of upholstery.
Steam cleaning – This is the most common cleaning procedure and the one we get asked about the most. It is a strong and incredibly efficient cleaning process that not only cleans but also disinfects the surface. Using a specific steam cleaning device, heated steam under pressure is administered to the whole surface of the upholstery during this operation. This leaves the material clean and disinfected. The upholstery will be deodorised and moisture will be extracted from it.
Hot water extraction – While this method may seem similar to the steam cleaning one, it is not the same. A cleaning product will be applied to the fabric and followed by hot water. Both will be left to sit, then removed. It is a highly effective cleaning process that will remove any stains from your upholstery. It is not, however, appropriate for items that should not be made wet. Excess moisture will be removed with the same extraction device used during the steam cleaning process.
Dry cleaning – This is yet another effective cleaning approach that we offer. It is ideal for delicate textiles and fabrics that should not be made wet or are too fragile for harsher methods. After vacuuming the whole surface, the cleaning professionals will apply the dry cleaning solution all over the upholstery surface. It will be kept on for a few hours before being gently retrieved along with the filth and grime it dissolved. This cleaning process, while time-consuming, achieves excellent results.
Why is it important that the upholstery cleaning is performed by a professional company?
The cleaning methods we use during our local cleaning services, are professional, delivered with high quality specialised tools and products and delivered by some of the best local cleaners. It is important that you do not attempt anything on your own since the incorrect approach may result in damage and even destruction of the fibres. It is important that the fabric is evaluated before being treated. This is exactly what your cleaning employees do – they specialise in cleaning carpets and upholstery in the best, most efficient way possible. Hire our local cleaning agency in Hampstead, NW3 and enjoy clean upholstery without the risk of ruining it.
What do we clean?
We use a wide range of cleaning products and methods to treat a variety of materials and fabrics. Feel free to give us a call if you have any of the following items at home and believe they are in need of cleaning:
worn out and stained carpets of any kind – Persian, woollen, acrylic, handmade and others
specially made rugs
luxurious or ordinary curtains
toys made from different materials
car seats
decorative pillows and sofas
Check our services:
Deep Cleaning Hampstead
Gardening services Hampstead
End Of Tenancy Cleaning Hampstead
Carpet Cleaning Hampstead
Oven Cleaning Hampstead
What are the benefits of regular upholstery cleaning?
By regularly cleaning your upholstery, you will ensure that it looks and feels cleaner, brighter and better. Your entire property will appear a lot nicer and you will notice a significant improvement in your quality of life. Germs and bacteria will be eliminated and health issues such as skin irritations, breathing issues, allergies and others will be reduced to a minimum.
What is more, by maintaining your upholstery in a clean condition, you will be able to enjoy your pieces for longer. Do not hesitate, give our local cleaning agency a call and improve every aspect of your life, visibly and physically.
Custom services provided by our local cleaning agency in Hampstead
Every property is unique, just like the individual inhabiting it. To be able to offer exceptional outcomes every time, we devote special attention to the demands of the customer with whom we are working. We will evaluate the materials, the type of stains, and other concerns before deciding on the best cleaning method for the given circumstance. Our Hampstead cleaning company has been in business for many years and has learned how to deal with a wide range of problems. Feel free to tell us about any special requests you may have – we will tailor the entire service to your best interests. You may also get protection for your upholstery – we apply a special product which will help prevent stains, wear and tear damage and keep your fabric looking good until it is time for your next appointment with Local Cleaners Hampstead.
Why choose our Local Cleaners in NW3?
We have years of experience on the market and have proven ourselves to be among the best companies.
We employ some of the best local cleaners available in the area.
We utilise efficient, specialise tools and products that are non-toxic and will not harm you or your family members.
We will provide you with a custom cleaning solution that will b e perfectly suited to your needs.
Our customer support agents are available around the clock and will provide you with extra information.
You will receive a personalised price and will be provided with a free quote over the phone.
Our cleaning teams are available 7 days a week so we will provide you with a service at the best time and date for you.
We can deliver our great cheap services to every corner of London and even in the neighbouring areas. You can reach us any day of the week, including Saturday and Sunday and even during the big holidays. Our contact centres are working all the time and our head office in town has a very flexible working schedule. You will be able to find us without problems.
Questions you might have about the service:
How long will the cleaning take?
This depends on the size of the upholster, the cleaning method used and the materials it is made of. Prior to the actual cleaning service, our professionals will give you an estimated time.
How do I know that my upholstery needs to be professionally cleaned?
The deep cleaning services we offer in NW3 are perfect for stained, dull or visibly grimy upholstery pieces. If they feel dirty or have developed a strange odour, definitely give us a call.
How often should I get my upholstery deep cleaned?
For proper maintenance of the clean condition of your upholstery, you should deep clean them at least once a year. That will keep stains at bay, reduce permanent discolouration, mould and mildew and bad odours.
Do you use toxic chemicals (I have pets/children)?
All cleaning solutions used by our local cleaners are non-toxic and safe for human and pet health. If you are allergic to certain compounds, let us know we will make sure to not include them as part of the service.
How long will it take for my upholstery to become dry?
That depends on the materials and the size of the upholstery piece. The complete drying process may take anywhere between 2 and 5 hours.
Can I use my upholstery right after the service?
It is not suggested (when steam cleaning or hot water extraction have been used). These cleaning methods leave the fibres soft and vulnerable and if used right after the task has been completed, they may bend and stay like that permanently.
Do you ensure complete stain removal?
While our cleaning experts are experienced professionals and the methods we use are extremely efficient, the complete removal of a stain depends on its age, the type of materials they caused it and the fabric it is on. We will do our best to get rid of it, or if not – make it less visible.
Do I need to provide the cleaners with anything?
Only with information. Our cleaning teams arrive fully equipped with everything needed for the successful completion of the service. Please make sure you provide them with information (especially if you have attempted any cleaning on your own).
Can you come clean the upholstery in my office?
Yes, we offer cleaning services to commercial customers as well. Simply tell us when you would like us to come and we will provide you with excellent results. We work after hours for office spaces in order to not disrupt the working process.